Classic Truck Discussion Board
1994 GMC 3500 Dually Opinions Needed
---
[ Expand ] [ View Follow Ups ] [ Post Followup ] [ Return to Forum ]
---
Posted by 1206SWMO on February 07, 2007 at 10:26:33 from (70.41.108.213):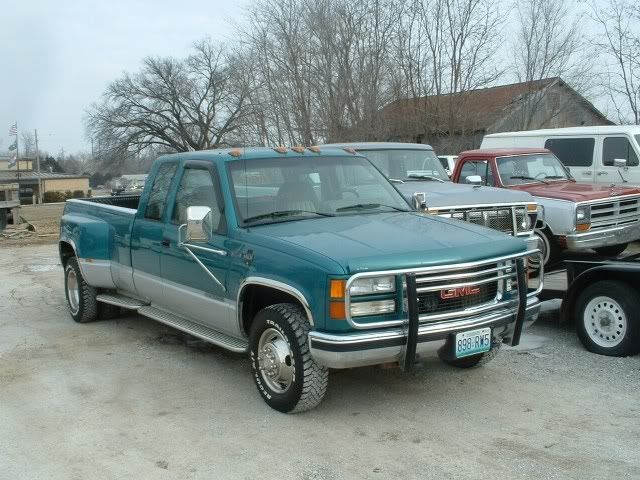 Is this truck worth $8500? I think its a little high?Its a 1994 GMC
3500 SLE extended cab 2 wheel drive dually with 97,633 miles.It
has the 454 with automatic tranny.It has the Western Hauler
package.
Its real clean but does have hail damage on the roof.The tires are
65% plus.It has a gooseneck ball.I would mostly be pulling a 25
ft gooseneck with 4 tons on it.Would it get 8 mpg loaded at 60
mph?
Any known problems with these trucks?Are the trannies reliable?
Thanks.


---
---
---
[Home]

Copyright © 2002-2013 YesterdaysTruck.com
Antique Truck Headquarters